Toy and Food Appeal
0%
achieved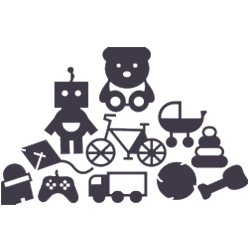 so far we've collected
Help us reach our goal of 200 toys worth $5,000
By donating to Anglicare Victoria's Toy and Food Appeal you can ensure that every child in our care receives a gift this Christmas. As the state's largest provider of out-of-home care services for disadvantaged Victorians, we ensure that children and young people can access safe environments.
The core of Anglicare Victoria's work remains our commitment to providing nurturing homes for children and young people who are not able to live with their families for a range of reasons.
Please visit our page www.anglicarevic.org.au for further information on the work we do.
Follow us on social media:
Proud member of: © Simply Giving - All Rights Reserved Worldwide
Australia's most used & trusted online toy drive facility. Donate a toy to a child in need.
ABN 56 114 321 327
14 Binney Road, Kings Park, NSW, 2148